Spotlight on New Materials
January 06, 2012 | 12:01 pm
Are you needing some new materials for your classroom?
Hot off the press!  Pre- and Post- Tests are now available for all three levels of Nourishing the Planet in the 21st Century curriculum! E-mail Julie at jburatowski@nutrientsforlife.org for your copy!
Virtual Classroom – Join Nutrients for Life blogger Dee McKenna for quick ten to fifteen minute videos that complement our curriculum.  Videos include interviews with agronomists, farmers, and much more.  They create an engaging opener to a lesson or to re-enforce new content.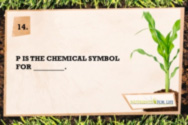 NPK Poster – Plants, like humans, need nutrients.  This resource poster is a great addition to your classroom showing the basics of primary nutrients for both humans and plants. (Also available in Spanish)
Flashcards – Play a fun game (Around the World, Beat the Clock, or Circle Up) and test your students' plant and soil  science knowledge.  Although designed specifically for the elementary curriculum, some teachers use these cards with the middle and high school curriculum for review.
E-mail info@nutrientsforlife.org to request materials.  Please include the item, quantity, and physical address.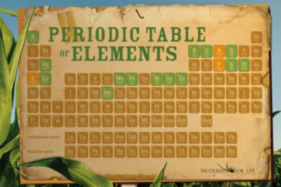 Win one of these eye-catching Periodic Table of Elements posters! Be one of the first three to e-mail us with a creative lesson or activity you have used for teaching soil science in the classroom: jburatowski@nutrientsforlife.org.  We will share some of the creative ideas in the next teacher newsletter!