Journey 2050
September 23, 2016 | 1:09 pm
How will we sustainably feed
9 billion people by the year 2050?
Journey 2050 takes students on a virtual simulation that explores world food sustainability.
Using an inquiry based approach the program encourages students to make decisions and adjust them as they see their impact on society, the environment and the economy at a local and global scale.
.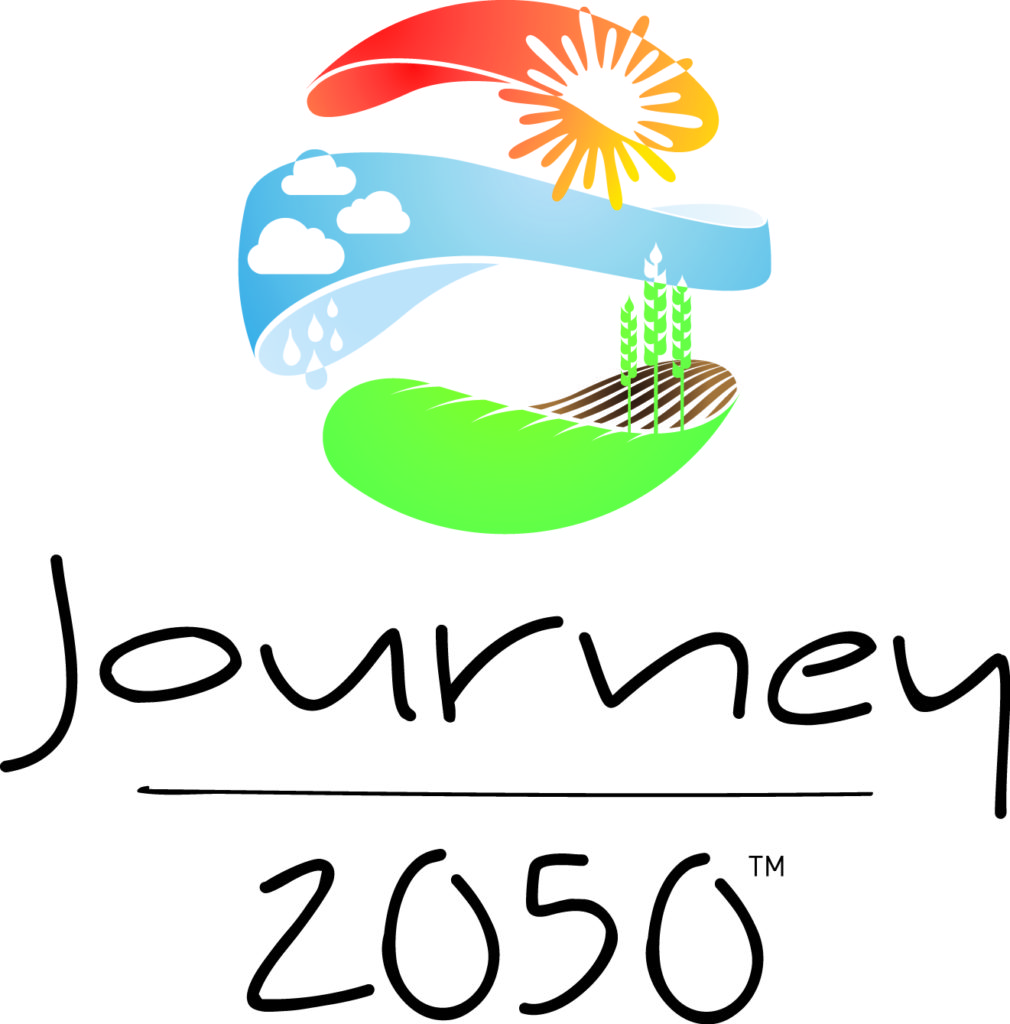 As the students interact with families from around the world they learn the role of best management practices in feeding the world, reducing environmental impacts and in improving social performance through greater access to education, medical care and community infrastructure.
Curriculum & Inquiry Based
Journey 2050 encourages students to make decisions and adjust them as they see their impact on social, economic and environmental factors at a local and global scale.
There is complementary curriculum and provides the critical thinking skills needed to address sustainability issues. The strongest ties are with science and social standards aimed at Grades 7-12+. Specific standard alignment can be found online in the Teacher Section. 
The program focusses on agriculture, sustainability, soil health, water conservation, markets and economy, land-use, geography and careers.

Online Experience
Experience agriculture like it's never been taught before. Animated videos, interactive games, and detailed lesson plans ensure this program is Monday-morning ready. You do not need an agricultural background to teach Journey 2050.
The basic program can be completed in less than five hours. It requires students have a computer, Ipad, or a tablet and internet. Follow-up activities are provided for those who wish to continue the journey.
Agriculture Sustainability Games
The challenge of sustainably feeding the world is complex and ongoing. By the year 2050 there will be an estimated 9 billion people and food production needs are expected to rise by over 60%.
Agricultural experts and real farm families from Kenya, India, and Canada guide students through a virtual farm simulation, avatar game, and scavenger hunt Q&A. Each game uses different tactics to engage users while showcasing such things as best management practices, innovations, limiting factors, and the ripple effects of choices.
The discussions and learner retention that is generated from these games is incredible.
Educational gaming is a powerful way to teach!
Classroom Presentations
Agriculture experts are available in some states/provinces to come directly into classrooms. Guest Speaker locations are available once you register under the Guest Speaker tab. Speakers deliver 2 hours out of the 5 hour experience and enable the teacher to complete the rest through the Online Experience.
Get Involved
Journey 2050 is cutting edge and the program is constantly evolving to ensure it stays relevant, factual and fun!
It is imperative that everyone understands how our present-day decisions impact world food sustainability and to showcase the importance of agriculture.
Classrooms may be eligible for a $100 coupon to donate to preselected charities that contribute to sustainability! This is a unique opportunity for the students to think as global citizens and give back to communities.
.
Food is life. Sustainable food is our future.
Our Journey to feeding the world has started. Join us.
Learn more now at Journey 2050
Journey2050@agrium.com