Back to School Resources
August 31, 2016 | 7:08 am
Let the lesson planning begin!
Educate your students about the important role of soil nutrients play in feeding our growing world! The modules for elementary, middle and high school classrooms provide STEM activities and lessons to show how the challenge to feed our world's growing population can be solved with science. All modules are aligned to the Next Generation science standards and feature hands-on activities. Prepare for the new school year by downloading Nutrients for Life's free soil science and crop nutrient curriculum.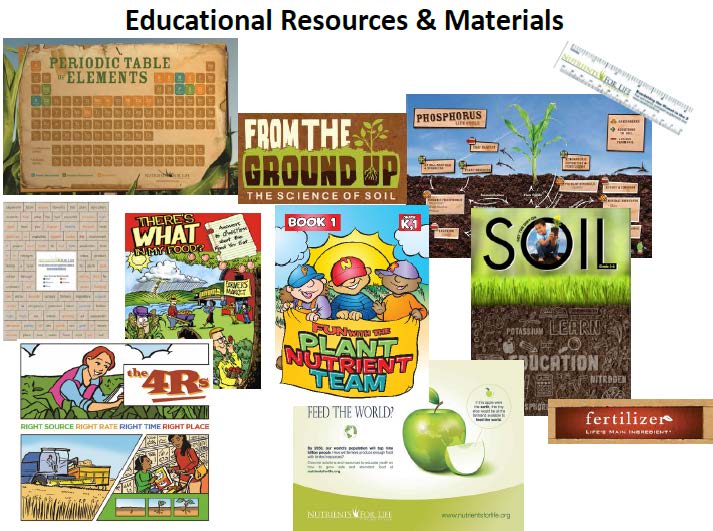 High School Soil Science Curriculum:  Nourishing the Planet in the 21st Century. Favorably reviewed by the Smithsonian, the six STEM lessons connect elements on the periodic table to feeding the world. The modules are aligned to the Next Generation Science Standards and feature hands-on activities, including soil separation, diagnosing nutrient deficiencies in plants, and calculating soil percolation rates.
Middle School Soil Science Curriculum: With six modules of soil science activities and lessons that connect macronutrients to food production, this curriculum provides students with the basics of soil and crop nutrient science. Activities include identifying essential elements on the periodic table, creating a model for water and nutrient transport in plants, and examining the amount of farmable land on Earth. The modules are aligned to Next Generation science standards. These ready-to-go lessons show middle school students why soil is important!
Elementary School Soil Science Curriculum: Although primarily written for third and fourth grades, these STEM lessons can be modified to fit almost any elementary grade level. Students study plant and soil science with experiments and activities, including measuring a plant's growth, studying graphs on soil nutrients, and planning a garden based on many variables. The modules are aligned to the Next Generation science standards for all 50 state's.
Feeding the World & Protecting the Environment educates about the importance of responsible fertilizer use in growing healthy crops. Developed for use in AP Environmental Science courses, students examine the 4R Nutrient Stewardship framework, learn about essential plant nutrients, and study the fertilizer-manufacturing processes. Additionally, students consider various federal regulations, such as the Clean Water Act, in relation to fertilizer-manufacturing. States have the primary responsibility for regulating fertilizer; however, there are many federal laws that govern the mining, production and use of fertilizer. Finally, the resource provides labs, reading excerpts, and classroom activities relating to the aforementioned content.
The Nutrients for Life Readers are supplemental booklets.  For grades 1-2, soil is introduced. Grades 3-4 focus on the 4Rs of nutrient stewardship. Grades 5-6 containing articles about the properties of soil and an interview on a career in agriculture. Grades 7-8 introduces soil formation, fertilizer basics, and the nitrogen cycle.
Be prepared for the new school year's science lessons by downloading your copy today!  Click here to down free resources today!