Making Connections at National FFA Convention
November 03, 2015 | 12:11 pm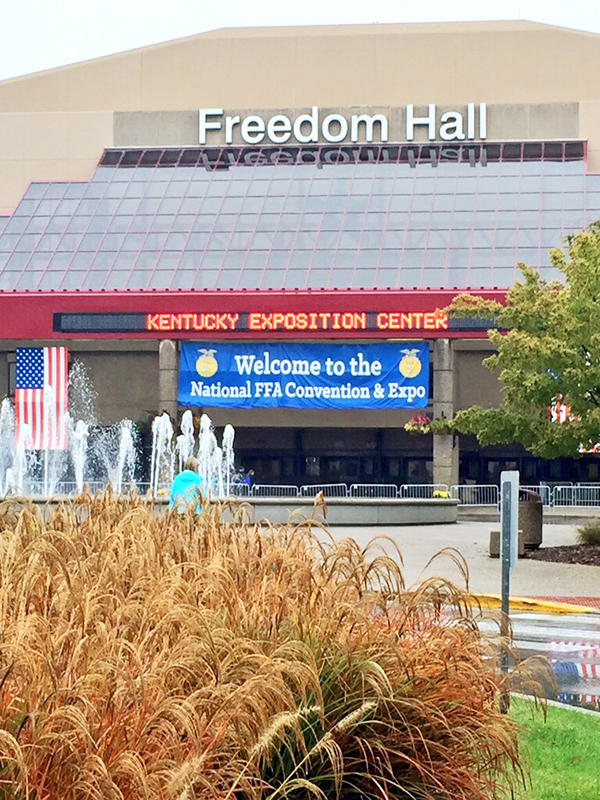 The 2015 National FFA Convention & Expo was held in Louisville, KY on October 28 – October 31, 2015.  A record breaking 64,409 FFA members and registered guests attended the annual meeting! We embrace this youth organization that puts emphasis on agricultural pursuits and exemplary leadership.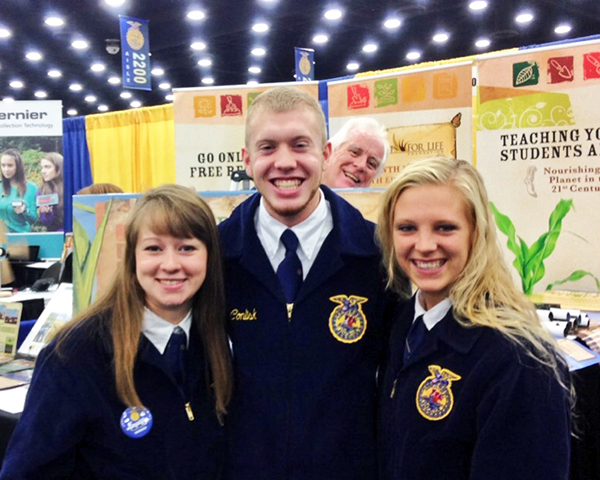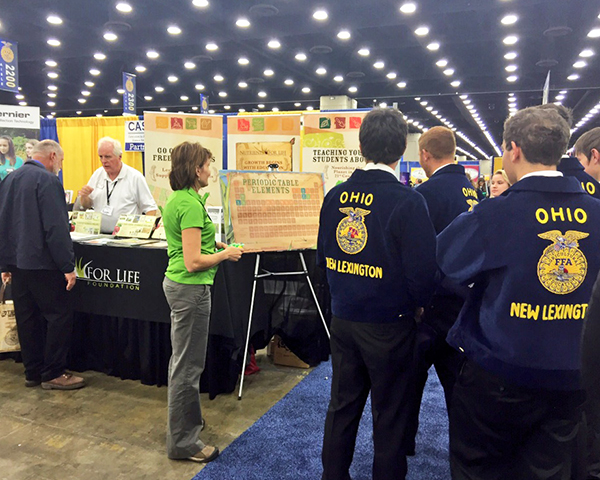 During the expo, Nutrients for Life Foundation (NFLF) staff had direct communication with over 500 agricultural educators.  During this time we were able to build awareness of our curriculum, resources and the Helping Communities Grow program.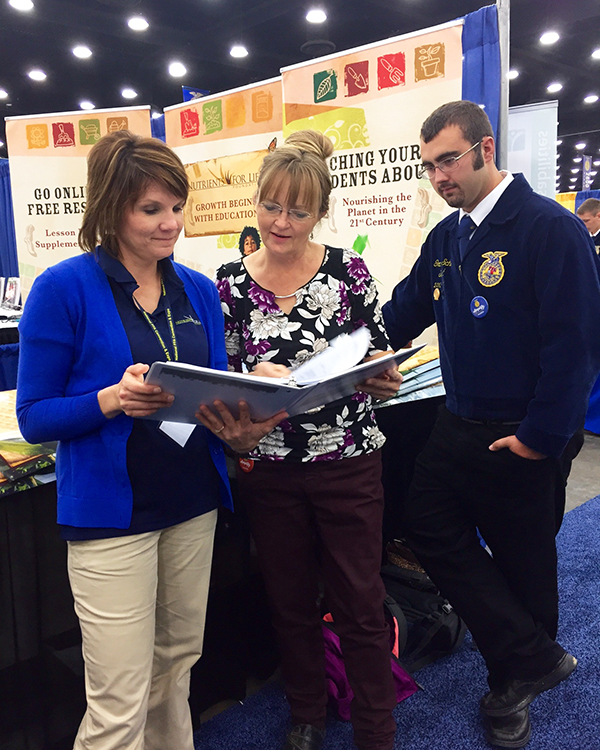 New Auburn FFA members and Prairie Central FFA members helped NFLF staff work the booth and shared with attendees how the Helping Communities Grow program had impacted them, their career choices and the activities that their FFA chapter does to promote crop nutrient education.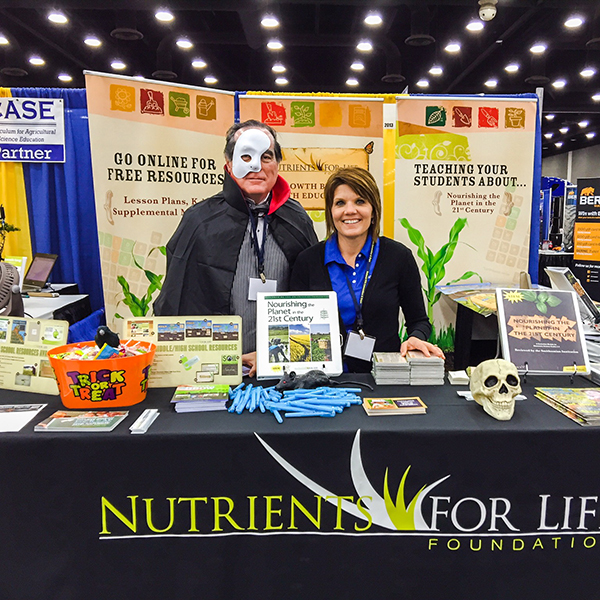 Rick, regional representative for California, Washington, and Idaho, surprised everyone on Halloween with this fantastic Phantom of the Opera costume! The opportunity to make connections with such a large group of FFA members and agricultural educators to forward our mission is invaluable to the Foundation.
Nutrients for Life Foundation | Capitol View | 425 Third Street SW . Suite 950 | Washington, DC 20024