NSTA in the Windy City!
March 25, 2015 | 10:03 am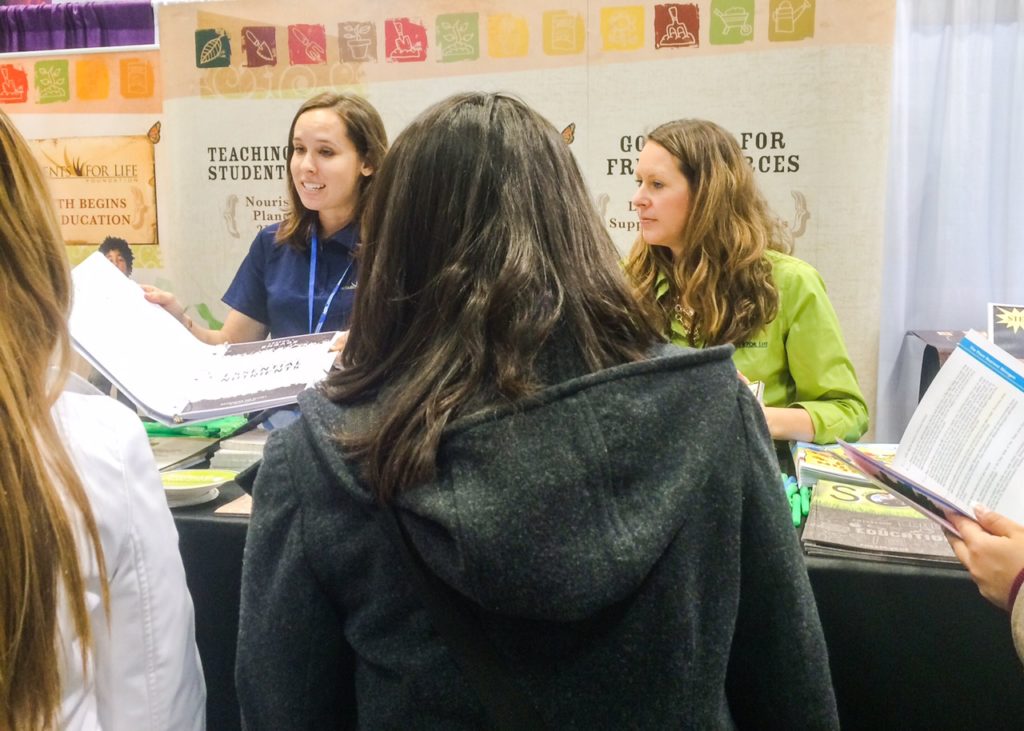 Chicago is always a great place to visit and this year the National NSTA conference was held in the windy city. The conference ordered some beautiful weather that put the teachers attending in the mood to learn and take home new ideas for their science classrooms.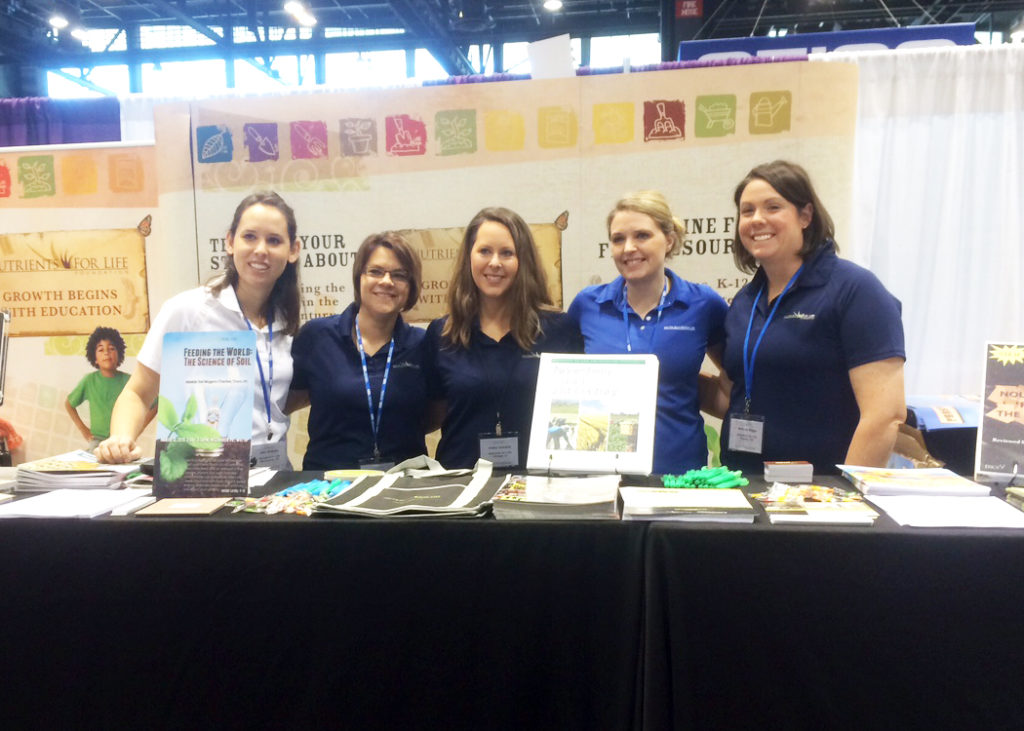 Julie, myself, Haley, Harriet, and our newest team member, Melissa from Kansas, manned the booth.  We were able to speak with hundreds of teachers and provide them with new resources and ideas for their students to interact with soil and learn about fertilizer's role in feeding our world. Teachers streamed through the booth and materials flew off the table! Many said, "These materials are amazing. I can use this right now in my class!"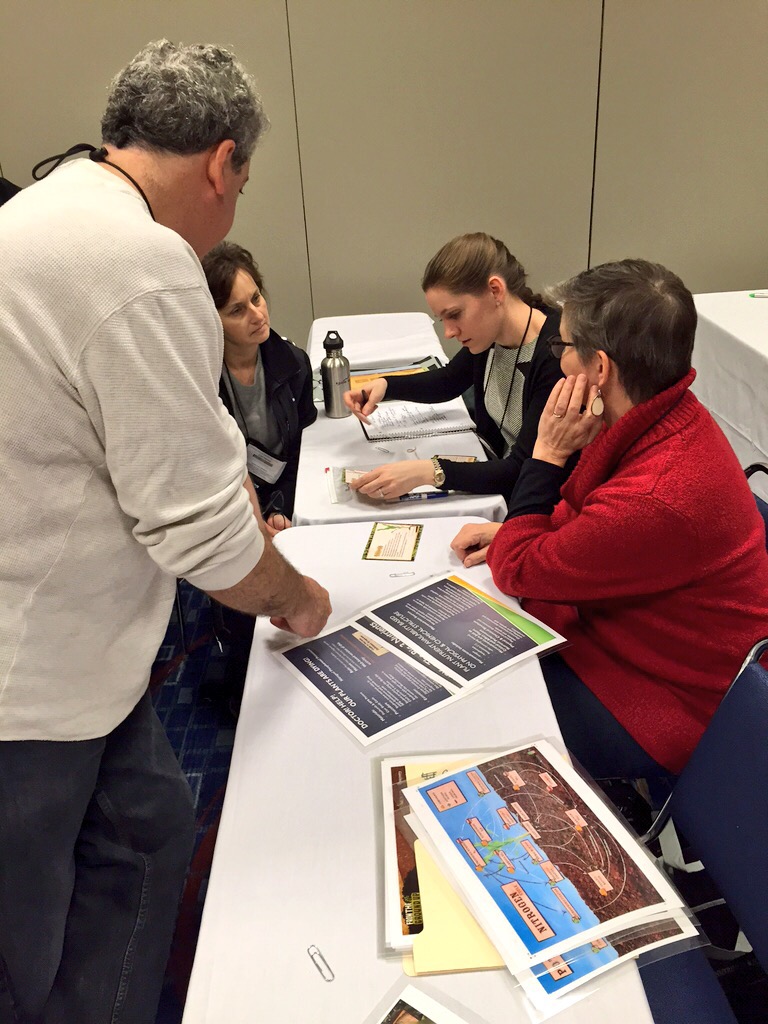 Sue Meggars, from I-35 Middle School in Iowa, presented a fantastic hands-on workshop that gave teachers the opportunity to see how they can easily implement lessons from Nourishing the Planet in the 21st Century curriculum into the classroom.
What a great week sharing with teachers. I'm already looking forward to next year!
Written by Debra Kearney, Iowa regional representative
Nutrients for Life Foundation | Capitol View | 425 Third Street SW . Suite 950 | Washington, DC 20024