FFA Friday: Louisiana
October 10, 2014 | 9:10 am
Ponchatoula FFA Takes First Place Award Honors, Central LaFourche FFA Wins Second, and St. Amante FFA Wins Third Place
Happy FFA Friday! Louisiana had six participating chapters in the Helping Communities Grow Program this year. Congratulations to the top three chapters, Ponchatoula FFA, Central LaFourche FFA, and St. Amante FFA.
Ponchatoula FFA won first place by creating and presenting exhibits for community events. The chapter presented fertilizer and planting demonstrations for strawberries to over 10,000 visitors at their town's annual Strawberry Festival. The chapter also volunteered at a local organization for people with disabilities, helping them evaluate thefertilizer needs for the soil in their  raised bed gardens.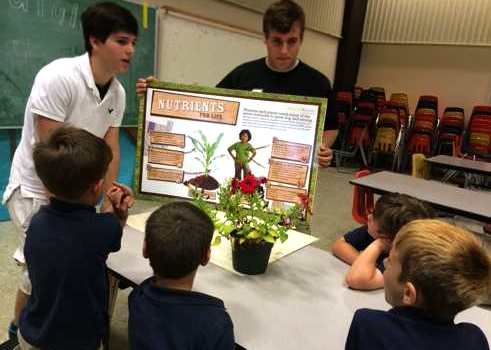 Central LaFourche FFA won second place for their nutrient lessons for fourth and fifth grade students. The chapter split into teams of two and visited classrooms demonstrating the soil components, they discussed which nutrients are required to help plants grow, and raised awareness of coastal erosion. They used the Nutrients for Life curriculum to design experiments for the students, including a bean plant and soil layers experiment.
The St. Amante FFA chapter won third place for developing hands-on workshops for elementary school students. The workshops focused on plant development, soil testing, planting vegetables, and how to apply fertilizer to gardens. They also taught the students how to track how fertilizer increases plant production.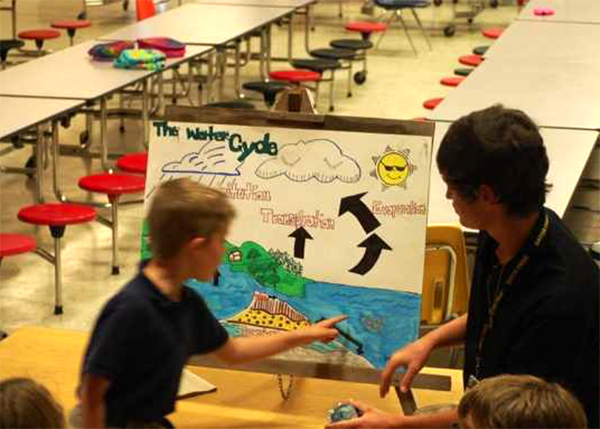 Congratulations to all the chapters that participated! The Nutrients for Life Foundation program in Louisiana is supported by the program's founding sponsor, PotashCorp. FFA chapters, remember to complete step 1, by November 14, 2014, to participate in the 2014-2015 program! Details can be found at here.
Nutrients for Life Foundation | Capitol View | 425 Third Street SW . Suite 950 | Washington, DC 20024