From the Ground Up: The Science of Soil Launch in Review
May 02, 2014 | 7:05 am
Exactly one month ago, we launched our middle-school focused educational program with Discovery Education! From the Ground Up: The Science of Soil is designed to highlight the importance of soil, soil nutrients and soil science to sustainable global plant and crop growth. To kick off this new partnership, we invited 72 middle-school science educators attending NSTA Boston to join us in the celebration.
During the event, we shared our latest free resources and gave educators the opportunity to hear how local teachers Ann LaBrode and Caitlin McInnis started integrating new engaging, standards-based life science modules into her middle-school curriculum.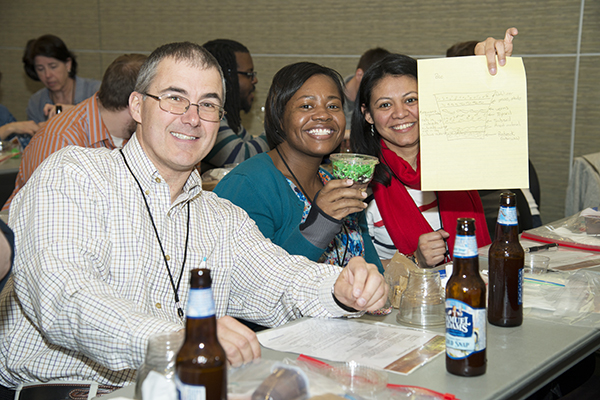 Educators were able to discover ways to utilize interactive whiteboard resources and valuable digital tools to benefit their own classroom instruction. Nutrients for Life modules address soil properties, plant and soil interactions, environmental issues related to agriculture, and the role agriculture plays in feeding the world's ever growing population.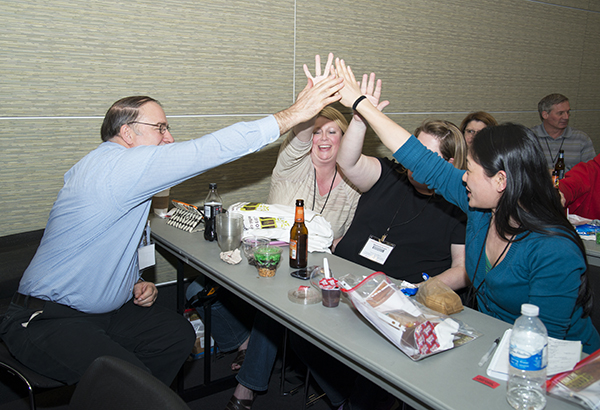 Watch what Ann and Caitlin had to say about the program and check out the From the Ground Up site!
Below is our Foundation team including Tiffany (LA), Emily (DC), Joan (FL), Rick (CA, ID, WA), Harriet (DC), Julie (DC), and superstar program ambassadors Caitlin McInnis and Ann LaBrode.
Nutrients for Life Foundation | Capitol View | 425 Third Street SW . Suite 950 | Washington, DC 20024