Haley and Debra Go To Farm Progress Show!
September 12, 2013 | 2:09 pm
With more than 500 exhibitors and 300 acres of field demonstration, Farm Progress Show is the place to be!  The show is the nation's largest outdoor annual farm show and Nutrients for Life wouldn't miss it.  Though the show isn't our typical venue to exhibit, the chance to talk with thousands of producers and members of the agriculture industry was an opportunity we couldn't pass up.  We feel it is essential to spreading our message to farmers, and in turn, help spread theirs.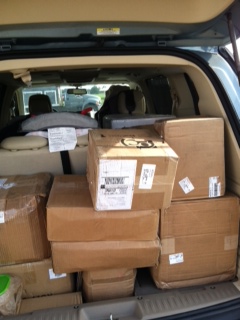 The show's location toggles yearly from Decatur, Illinois to Boone, Iowa.  Last year, Iowa Representative Debra Kearney and I decided to have a booth at the Iowa show.   With more than 150,000 attendees over three days, we decided Farm Progress Show was definitely worthwhile to attend yearly.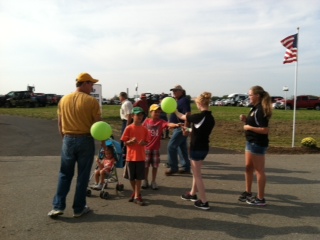 This year, booth visitors learned about the Nutrients for Life message and all the resources we have available.  They also had a chance to win a pair of gloves by playing darts on our Periodic Table of Elements board.  Don't worry parents (and exhibitors located behind us), the darts are magnetic!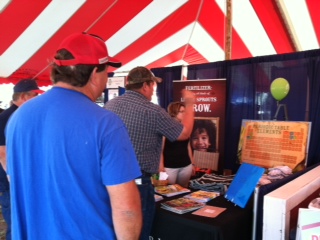 FFA members participated in a scavenger hunt that included our booth.  We were difficult to find, but lots of members eventually found their way into the "Annex" and got to take home a Foundation "Food For All" shirt!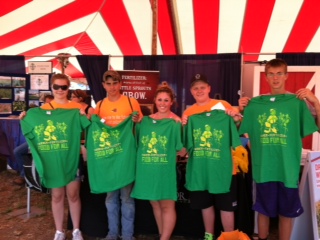 Farm Progress Show 2013 was a fantastic experience and we look forward to exhibiting in Boone next year!  Hope to see you there!


By Haley Siergiej, Illinois Regional Representative
FFA members- start your Helping Communities Grow application here!
Keep up with the Foundation-
Nutrients for Life Foundation | Capitol View | 425 Third Street SW . Suite 950 | Washington, DC 20024