Garden Fresh Pizza!
July 22, 2013 | 9:07 am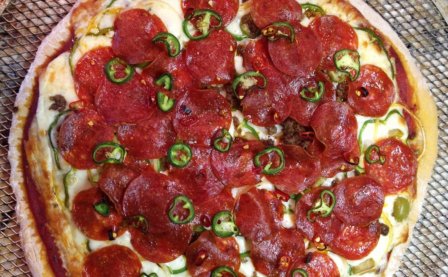 Veggies galore! Are you finding yourself eating fresh vegetables three times a day? We are! After weeks of watering, hoeing, and fertilizing, we are eating from a garden full of fresh, nutritious produce.  It is fantastic to know I am serving my family healthy meals from our backyard and that my girls were able to learn the value of gardening and crop nutrients in the process.  Our garden has flourished and I am scrambling to find new and creative ways to serve our veggies.  One fail-proof meal, and family favorite, is pizza!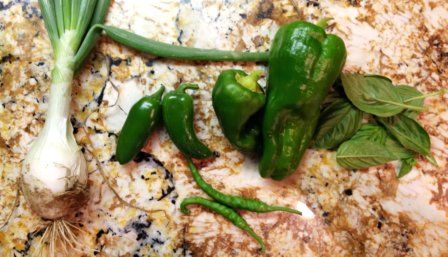 My three girls know what to pick from the garden on pizza night: onion, peppers, and basil.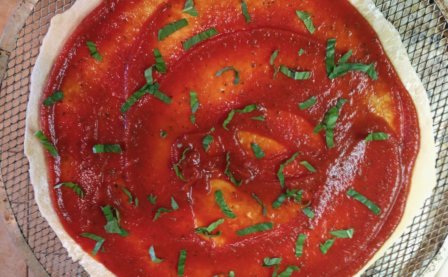 To make a garden fresh pizza we first add basil.
Next we add the cheese, with a layer of onion and green pepper.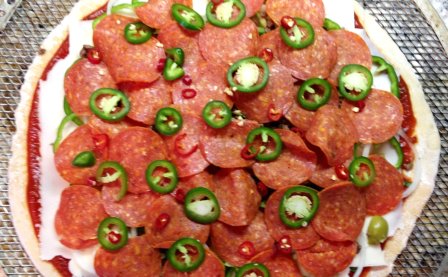 Then we add pepperoni and top it off with jalapeno and cayenne pepper.
And there you have it! I promise, it tastes as good as it looks. Someday I may venture into making pizza sauce from the tomatoes, until then, I will save my tomatoes for BLT's. Enjoy those veggies and bon appetit!
Nutrients for Life Foundation | Capitol View | 425 Third Street SW . Suite 950 | Washington, DC 20024