Hungry Tomato
May 31, 2013 | 2:05 pm
If this is the future of my tomato crop, I am in trouble!  This little guy has been in the ground for two weeks. He has had sun, rain, rain, rain, sun, and rain. He needs a little TLC in the form of warm temperatures and N-P-K!! I cannot control the sun, but I can control the nutrient level in the soil.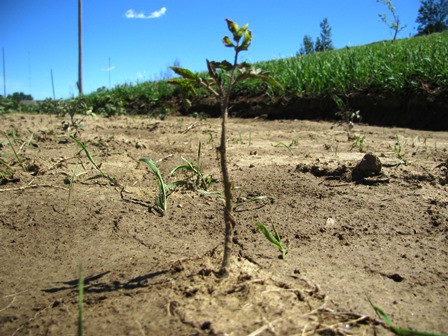 I interchange the words fertilizer, crop nutrients, and plant food when I talk about providing the essential elements to my garden soil. The little tomato plant in the picture is barely growing and certainly not thriving. There is a lot of advice out there on how and when to fertilizer your tomatoes. The bottom line, tomatoes are heavy feeders and need to be fed! I use a combination of liquid and granular fertilizer that are low in nitrogen (N), high in phosphorus (P) and medium in potassium (K).
The rest of the garden, weeds included, are growing well. Investing in a little N-P-K in my tomato and garden right now will pay off at harvest time.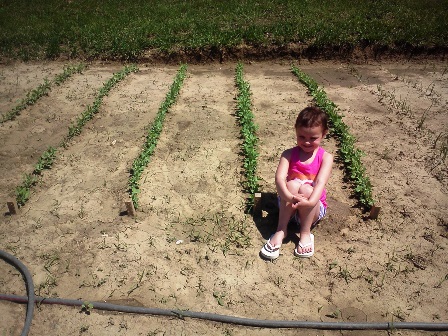 Nutrients for Life Foundation | Capitol View | 425 Third Street SW . Suite 950 | Washington, DC 20024