A Year in Review for Iowa's Regional Representative
December 04, 2012 | 1:12 pm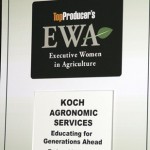 Debra Kearney
Nutrients for Life Foundation: Iowa Regional Representative
The state of Iowa has some of the richest, most productive farmland in the world. As a result, they lead the nation in both corn and soybean production. Fertilizer plays an important role in production of both of these crops. For example, to produce a bushel of corn, it takes 1.5 to 2 pounds of fertilizer nutrients. In 2011, Iowa's corn fields, yielded 2.26 billion bushels for corn.
Debra Kearney, Iowa's Nutrient for Life Foundation Regional Representative, has joined forces with Iowa agriculture to help increase awareness and educate others on the importance of fertilizer.
From the classroom to a boardroom, Debra has represented the fertilizer industry with science-based educational materials and resources.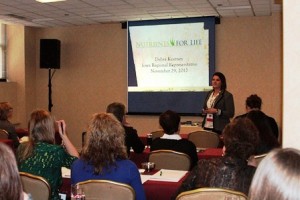 Education
One of Debra's favorite 2012 moments was with a 4th grade class in Des Moines, "It was fun to watch the kids get excited about getting dirty," Debra shares. Each student used a soil probe to pull soil from a plot of land that would be used to grow corn and soybeans. Then, Debra sent soil samples to Iowa State University for analysis. With these results, students were able to decide with scientific accuracy, the amount of fertilizer to be applied to the plot. Students continued to get their hands dirty when they planted corn and soybeans in the plot. They watched their crops grow and were able to see the results of their fertilizer recommendations when they harvested the plot this fall.  As a result, students witnessed the important role fertilizer plays in crop production and food for our table.
Partnerships
Debra has established relationships with key agribusiness members and educators in promoting awareness and education to Iowans about agriculture.  Specifically, this fall Debra was invited to the NASDA and Gulf of Mexico Hypoxia Task Force New Technology Expo hosted by Iowa's Secretary of Agriculture, Bill Northey. At the event Debra was able to share, with members of the task force, the Foundation's mission to educate the public about the key role fertilizer plays feeding our growing population. The event was held at the Iowa State University BioCentury Farm.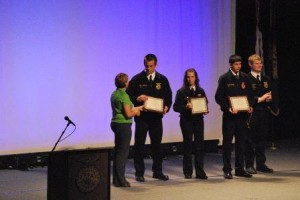 Awareness
Debra presented at the Iowa Conservation Education Coalition meeting for educators. Many in attendance are uneducated about our conservation efforts and the importance of fertilizer on Iowa's agriculture. Debra commented about one teacher in particular, "This teacher passed through our booth and took our materials to review. At the end of the meeting, she found me and gave me a hug! She said thank you for coming and sharing this side of the story with a tough crowd."
As the year ends, Debra said, "Now that I have been with Nutrients for Life for over a year, I am starting to encounter people who have heard of our foundation and are using our resources. They are truly appreciative of our presence and resources."
Nutrients for Life Foundation | Capitol View | 425 Third Street SW . Suite 950 | Washington, DC 20024