Helping Communities Grow Spotlight: West Liberty FFA
September 12, 2012 | 12:09 pm
Written by Emily Stubbs
Attention FFA advisors and students: Your chapter could win up to $5,000 through the Nutrients for Life Foundation's Helping Communities Grow chapter program.
Last, but not least: our final spotlight in the Helping Communities Grow Program features West Liberty FFA of Iowa.  At sixty participating members strong, West Liberty FFA was able to make an impact in their community and educate all ages about the importance of crop nutrients.  These motivated students harvested fresh produce from three raised garden beds and hydroponic units, developed social media strategies to connect with the community, and distributed brochures on the effects of under- and over-fertilizing.  The most rewarding aspects of their project were the lessons learned in leadership, record keeping, data collection, and agricultural awareness.
The excitement surrounding their project gave students a newfound appreciation for soil, as well as a surge of community members interested in being a part of the West Liberty FFA program.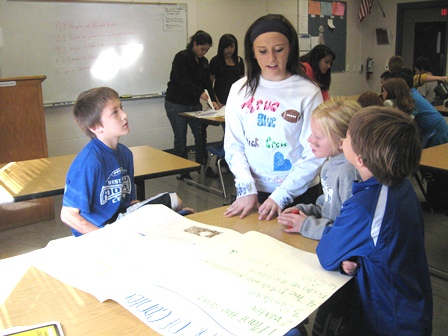 Congratulations West Liberty FFA on impacting your community so positively andwinning first prize in the Helping Communities Grow Program!
Read more about our first place winners of the Helping Communities Grow program:
FFA Winners in the Helping Communities Grow program
To find out more information or download the application, visit http://www.nutrientsforlife.org/students/helping-grow.
Nutrients for Life Foundation | Capitol View | 425 Third Street SW . Suite 950 | Washington, DC 20024