Helping Communities Grow Spotlight: Colfax FFA
September 07, 2012 | 2:09 pm
Written by Emily Stubbs
Attention FFA advisors and students: Your chapter could win up to $5,000 through the Nutrients for Life Foundation's Helping Communities Grow chapter program.
Colfax FFA excelled in this year's "Helping Communities Grow" recognition program and won first prize in the state of Washington.  The members of Colfax FFA taught grade school and high school students about the nitrogen cycle and its role in agriculture.  Students rotated through 11-13 minute lessons that offered the chance to "interact" with the nitrogen cycle.  Each station was designed to focus on the overarching idea of the nitrogen cycle while focusing on increasing food production, conserving land, and decreasing pollutants.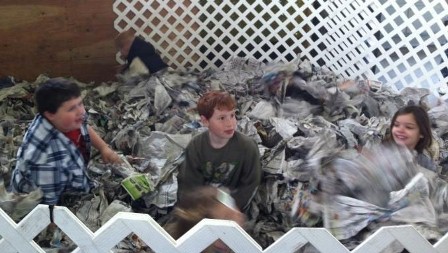 By instructing high school students to create presentations for the elementary school students, everybody learned something new.  Elementary students were exposed to the nitrogen cycle and high school students learned more about the scientific process, as well as developed their communication skills.  Thanks to newspaper coverage, teacher enthusiasm, community support, and hardworking high school students, the community was brought together to create a successful eighth annual Ag. Day this year.  Congratulations Colfax FFA!  Your hard work truly paid off!
Read more about our first place winners of the Helping Communities Grow program:
FFA Winners in the Helping Communities Grow program
To find out more information or download the application, visit http://www.nutrientsforlife.org/students/helping-grow.
Nutrients for Life Foundation | Capitol View | 425 Third Street SW . Suite 950 | Washington, DC 20024