Helping Communities Grow Spotlight: Ft. White FFA
August 02, 2012 | 12:08 pm
Written by Emily Stubbs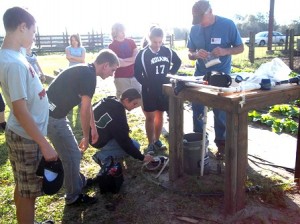 Attention FFA advisors and students: Your chapter could win up to $5,000 through the Nutrients for Life Foundation's Helping Communities Grow chapter program.
Congratulations to Ft. White FFA Chapter in Florida for winning first place in Florida's third annual Helping Communities Grow recognition program.
The Ft. White Chapter focused on spreading the word that nutrients can enhance soil fertility and minimize losses to the environment, when applied using best management practices.  The emphasis of their project was that nutrients allow us to grow more on existing farmland without encroaching on space reserved for wildlife and wildlife habitat.  To spread their message, students of the Ft. White FFA chapter conducted their own experiments to test the effects of different types of irrigation and fertilizer use versus non-use on mustard green plants.
Later in their experiment, when the plants had been harvested, a taste test was conducted.  The selected judges preferred the greens grown with fertilizer versus the non-fertilized greens. The students achieved their results through a team approach and extensive study of the Nutrients for Life curriculum, Nourishing the Planet in the 21st Century. By working with their community, Florida Farm Bureau, University of Florida IFAS Extension, and PotashCorp, FFA students were successful in developing a technical base for the experimental design, implementation and conclusion of their project. Their summary and conclusions supporting the value of BMP's and crop nutrients were based on the sound science of their experiments. The chapter presented outreach programs based on their experiment results to the local community regarding sustainable practices for agriculture and gardening involving responsible use of plant nutrients and water. A few of their messages to the community included that plants grown with fertilizer produce more food and that the pieces of a drip irrigation systems (the form of irrigation they found most productive) can be bought at your local hardware store and installed at your home.
Congratulations Ft. White FFA for your hard work, dedication to your project, first place, and the $5,000 prize!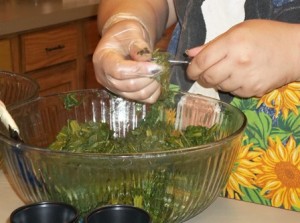 Read more about our first place winners of the Helping Communities Grow program:
FFA Winners in the Helping Communities Grow program
To find out more information or download the application, visit http://www.nutrientsforlife.org/students/helping-grow.
Nutrients for Life Foundation | Capitol View | 425 Third Street SW . Suite 950 | Washington, DC 20024