Lessons learned from the Belgian landscape
August 12, 2011 | 2:08 pm
My husband had business in Belgium and invited me to go with!  Castles, gardens, and chocolate…why wouldn't I go? Crazy as it may sound, initially I said no. I gave my dear husband a long list of reasons why I just couldn't go. For me to leave for a week means calling on family and friends to care for my daily responsibilities. Who would watch the girls, the dog, water the garden, blah, blah, blah? I came to my senses when everyone I shared my reservations with gave me a list of reasons why I should go. That list was longer than my list. I renewed my expired passport and booked a ticket.
I am so glad I did! We flew into Brussels and took the train to Ghent. The train ride gave us a unique view of the Belgium countryside. Between each city we viewed fields of crops, pastures of Belgium blue cattle, large gardens, and homesteads. From this quick observation, I walked off the train thinking about how Belgian farmers are most likely using the same technology and science to run their business as American farmers.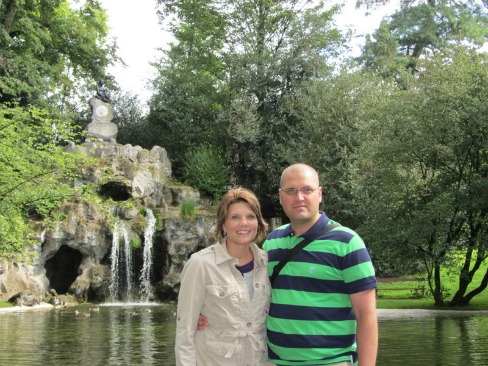 Once in the city of Ghent, I was eager to explore its medieval architecture and history. A short walk down the old stone roads we were in view of the Gravensteen castle, the belfry, two cathedrals, and several museums. Adorning this area were window baskets brimming with color and beauty. The consistency and depth of their color and size made them as beautiful as they old buildings they hung on. From my observation, the baskets contained wave petunias and geraniums.  A simple but striking combination.
During one of our tours, I asked the docent about the window boxes. He explained that they were planted and maintained by the city. Awesome! I loved it. With a little bit of money and time, the city brought color and life to the streets of Ghent. I have been told that window boxes and hanging baskets are commonly displayed throughout Europe. (I will definitely have travel to Europe to see for myself).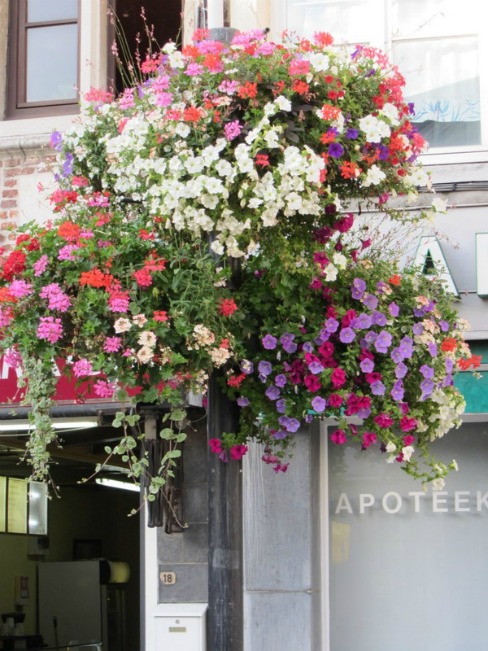 Adding window boxes, hanging baskets, and potted plants to your home can have the same effect as they did in Ghent. A little color adds so much curb appeal. As in Ghent, adding color to your landscape can transform a dull colorless area into an inviting and warm retreat.
I was inspired in Belgium and look forward to the next international business trip my dear husband has planned…hope he invites me again, and I hope my helpful friends agree I should go too.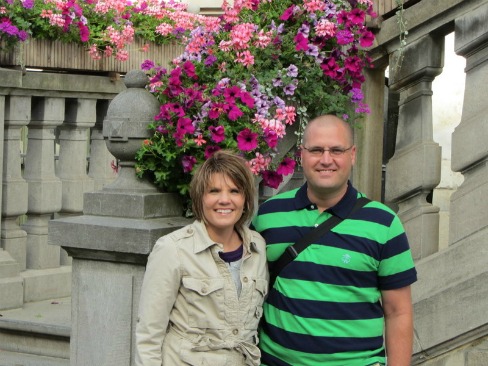 Nutrients for Life Foundation | Capitol View | 425 Third Street SW . Suite 950 | Washington, DC 20024