FREE Plant and Soil Science Curriculum for Elementary, Middle, and High School
August 26, 2011 | 12:08 pm
With school back in session (thank goodness for routine) I want to remind you that I blog for the Nutrients for Life Foundation. We are an education foundation that has free resources for educators interested in bringing science to life. The Nutrients for Life curriculum, Nourishing the Planet in the 21st Century, is available in three grade levels. Developed and tested by science teachers, the six-lesson curriculum makes the connection between science and everyday life.
Sometimes the best way to learn is to get your hands dirty…literally. From comparing different kinds of soil to examining plant roots, students see and feel what soil science is all about. The modules for elementary, middle and high school classrooms provides hands-on applications to show how the challenge of feeding our world's growing population can be solved with science. The program itself addresses key objectives from the National Science Education Standards and has even been reviewed by the Smithsonian Institution.
If you're interest in any level of the Nourishing the Planet in the 21st Century curriculum, you can either download the entire curriculum or you can order a hard-copy. Did I mention that the curriculum is free? Please note that there are a variety of experiments which require certain supplies. If your school doesn't have the supplies on-hand, we are offering a $50 grant to help cover the cost of these materials.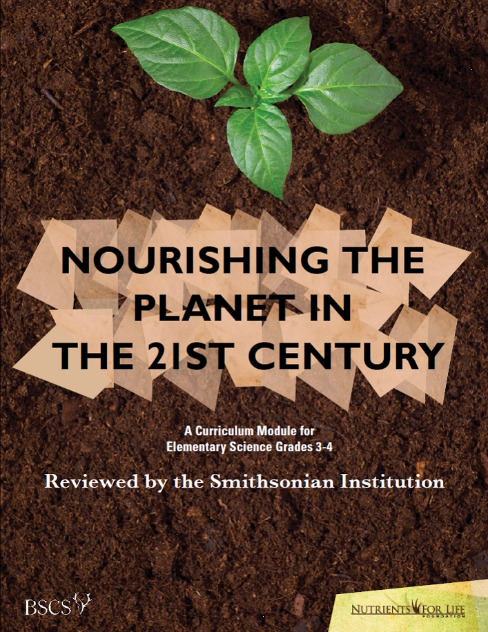 See and hear what one teacher and her students had to say about the Nutrients for Life curriculum.
Nutrients for Life Foundation | Capitol View | 425 Third Street SW . Suite 950 | Washington, DC 20024