The Gardener's Morning
August 10, 2010 | 7:08 am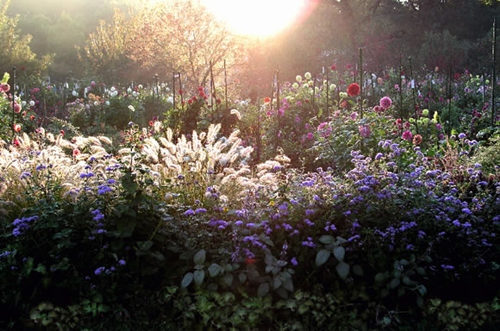 The early morning is my favorite time to garden. It's a great way to start the day!  However, that doesn't mean that's when I get to do my gardening. The demands of the girls are generally louder than that of the garden. I recently read the following poem and want to share it with you.
The Gardener's Morning
The robin's song at daybreak
Is a clarion call to me.
Get up and get out in the garden,
For the morning hours flee.
I cannot resist the summons,
What earnest gardener could?
For the golden hours of morning
Get into the gardener's blood.
The magic spell is upon me,
I'm glad that I did not wait;
For life's at its best in the morning,
As you pass through the garden gate.
– Howard Dol
Tell me, what's your favorite time to garden and why? Really, I do want to hear from you!
Nutrients for Life Foundation | Capitol View | 425 Third Street SW . Suite 950 | Washington, DC 20024